Volume 28, Issue 1, March 2020
Volume 28, Issue 1, March 2020
THE BUSINESS OF BUDGY SMUGGLING
Stefanie Leotta, Business Studies Teacher, Newtown High School of the Performing Arts
In 2016 the term budgie smugglers was officially added to the Oxford English Dictionary alongside fro-yo and glamping. Its official definition is of 'men's brief, tight-fitting swimming trunks'. Its inclusion in a global web-based English dictionary indicates just how deeply Australian the term is entrenched. It may come as a surprise that this successful business was started as a bit of a joke in the backyard when a group of mates decided to write 'Budgy Smuggler' on the back of some swimwear. It is now a uniquely Australian term for a uniquely Australian business that is turning small business on its head.
Budgy Smuggler is an Australian SME in the manufacturing and retail industries. The business currently employs 13 full-time staff and around 15 casual staff. Budgy has one store on Sydney's Northern Beaches that serves the local area but they offer seasonal pop-up store locations and worldwide delivery within ten days. They are a self-funded, family owned and operated private company. This company structure helps to maintain ownership within the Budgy family and provides limited liability.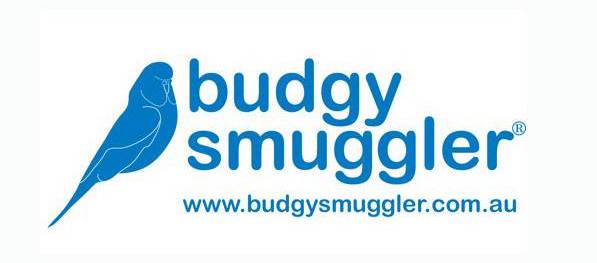 Head to the Budgy website now and you will be met with their 'Obscene Aubergine' and 'One Wave' designs. The website is fun, bright and features real people wearing their products. The website also features the Australian Made & Owned logo.
Budgy Smuggler produce and sell Australian made men's, women's and children's swimwear and accessories. All swimwear is 100% produced in their Sydney factory and can be delivered nationally and worldwide. People who aspire to 'never have a traditional desk job' run Budgy Smuggler, and they have invested in a factory and warehouse, aiming to keep manufacturing jobs in Australia. They have also invested in the youth of Sydney by offering employment in their online orders crew, retail store and pop-up store locations. Customers can choose from over 400 various colours and prints available online and in-store. If that isn't enough choice, Budgy Smuggler also offer a custom design service where they say 'if you can imagine it, we can make it for you!'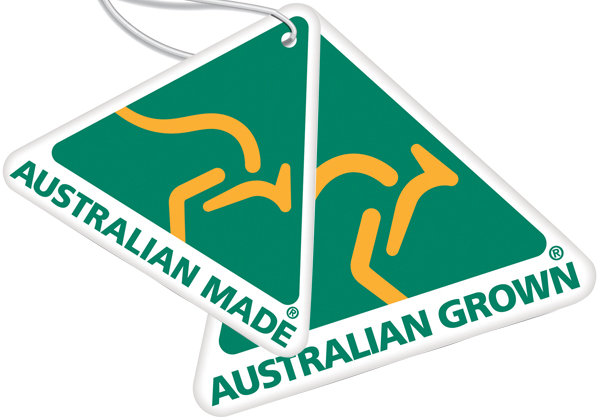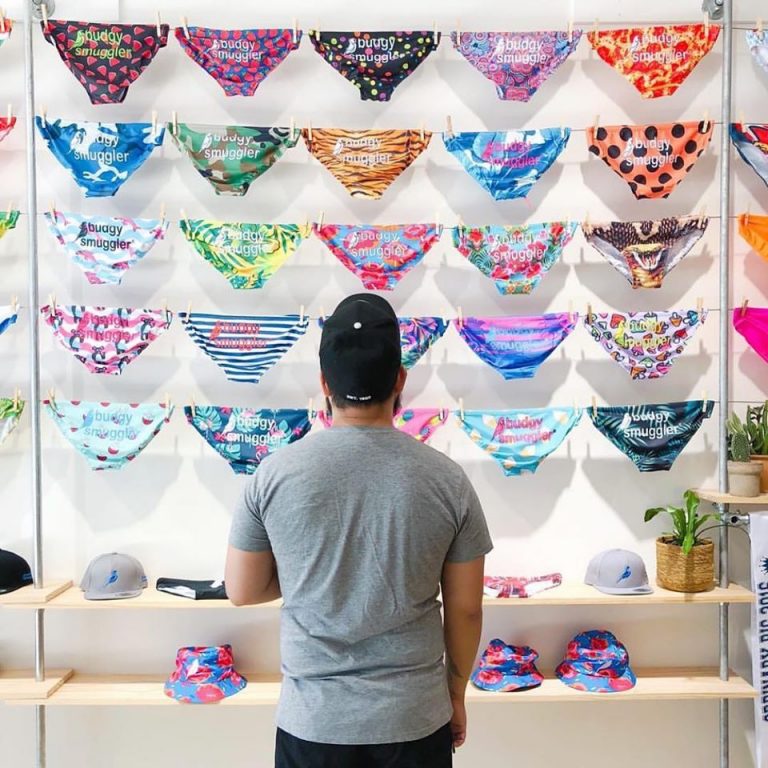 While it may have started out as a joke and a self-described 'very expensive hobby', there was no original intention of becoming a business or a brand, but rather to encourage a 'smuggling community'. Because of this, Budgy has always followed trends that interest them, and this involves community initiatives. I was lucky enough to sit down with their Logistics & Strategy Manager Nathan Linforth to find out more about business at Budgy, and how they respond to the various pressures of running a small business.
Budgy's Business Environment
The Business environment refers to the surroundings within which a business must operate. Budgy Smuggler responds to constant changes and influences within their environment in order to achieve a sustainable competitive advantage.
Internal influences relate to the specific factors within the business that affect its operations. This includes the product produced, business location, resources and business culture.
Budgy is unique in that they are the clothing manufacturer as well as the retailer for their swimwear products. With a focus on both men's and women's fashions, Budgy ensure that they keep their colour choices and designs up-to-date and aesthetically pleasing. Nathan says that functionality is top priority, so their swimwear fabric choice is also top priority. For this reason, Budgy transitioned to a polyester blend that is chlorine proof rather than chlorine resistant like most swimwear brands.
The location of a business can be the difference between success and failure. Budgy Smuggler currently operates from four different locations within Sydney. They have a factory and warehouse in close proximity to both the retail store and relevant suppliers. Budgy Smuggler has positioned their head office and retail brick & mortar store where their target market live, work and shop. The store is highly visible and in close proximity (less than 100m) to Manly Beach. Their Northern Beaches location allows staff to live and breathe the business and its products year round.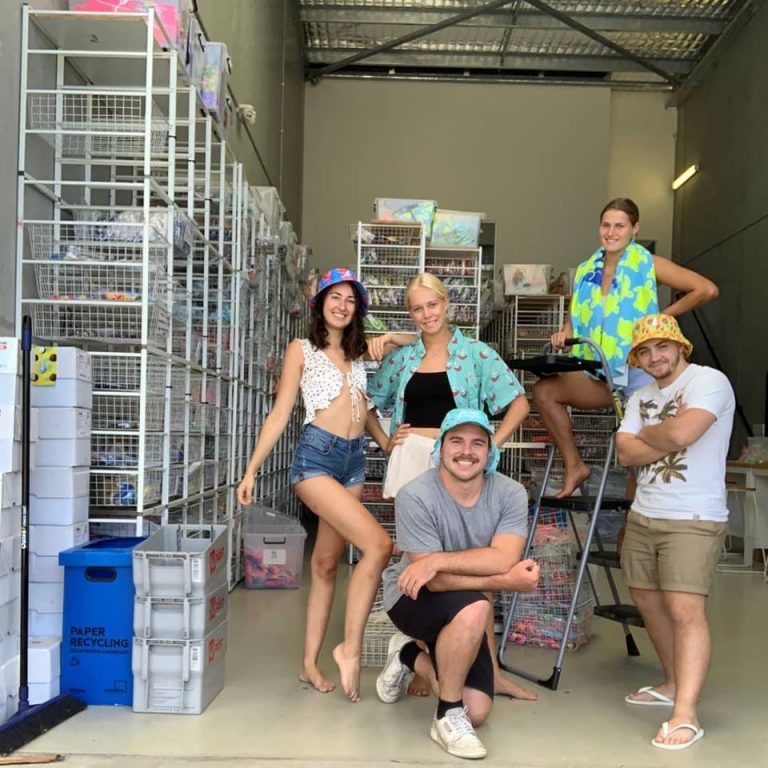 Figure 5 – Warehouse Photo
A business' resources help it operate and create profit, drawing from its human, information, physical or financial resources. Nathan explained how the right employees are crucial: it's important to "hire slow and fire fast" with employees, as nobody likes to make a lot of stops on their business journey!
Human Resources at the Budgy Smuggler Office
| | |
| --- | --- |
| 'Chief Smuggler' | Adam Linforth |
| 'General Smuggling Manager' | Brenden Hartmann |
| Logistics & Strategy Manager | Nathan Linforth |
| Research & Development | Jarrod Allen |
| Finance | Stasia Linforth |
| Women's Smugglettes | Alex Linforth |
| Full time designers | 3 full-time staff |
| Orders Crew | 6 casual staff |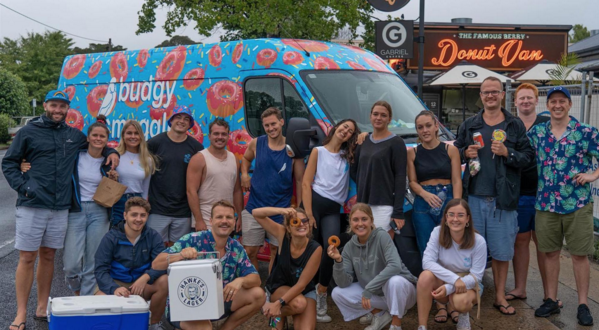 Business (Corporate) culture refers to the informal, unwritten rules and procedures followed in a business; or their 'way of doing things'. Nathan describes Budgy's management approach as less formal with a flatter management structure. While they still have their 'Chief Smuggler' and 'General Smuggling Manager' in charge, they like to encourage flexibility and new ways of working. 'Chief Smuggler' Adam says "our core principles are that we are Australian, [we produce] quality and that we're having a laugh. And we like to do that both with the products that we make and with the workplace too". Weekly staff meetings take place over breakfast, which is always prepared by one team member, encouraging them to do something outside their job description and care for others.
They also like to share new business ideas on Friday afternoons with 'bickies and beers'. Budgy Smuggler holds an annual "Australian Institute of Smuggling" event where they take staff away to plan for the company's future strategic direction. In line with their culture of supporting community initiatives, this year they took their whole team to towns affected by the recent bushfires on the NSW South Coast to support the local businesses and spread awareness about the @emptyesky and @spendwiththem campaigns. Budgy Smuggler's culture is effective because it is believed and acted upon by both management and their employees.
External Influences/Environment
The external environment consists of all elements outside a business that may act as pressures on the operations of a business. Budgy Smuggler responds to factors including geographic, government/legal, social, technological and competitive situations.
Australia's geographic location in the Asia-Pacific region provides both challenges and opportunities for Budgy Smuggler. More than 50% of Budgy's profit is generated over the summer season in Australia. To combat the seasonal nature of business, Budgy Smuggler runs pop-up store locations at least every two weeks throughout November (with NSW/QLD schoolies weeks) through to April. They also make use of quieter times in Australia to send staff to run pop-ups throughout Europe from May to August.
Adam spoke about the importance of manufacturing in Australia: "We're not concerned with how cheaply we can make something; we're worried about how well we can make something, so making it in Australia is a core part of the brand and for the swimwear that won't change." Australian manufacturing allows Budgy to produce smaller runs and achieve shorter lead times with a just-in-time inventory management approach. This means the business avoids the need to bulk order the large amounts of stock required through outsourced manufacturing.
However, the business does take advantage of global sourcing from the Asia-Pacific region for other products like their stubby holders and hats. These items are manufactured in China and imported by Budgy. Nathan explained that first-time orders often require a minimum order of 10 000 items and at least a six-month lead-time. He said reorders can be easier with shorter lead times but generally, outsourcing can leave businesses at risk. Many industries are currently experiencing uncertainty and supply delays due to COVID-19 (coronavirus), however Budgy Smuggler's Australian operations will remain unaffected.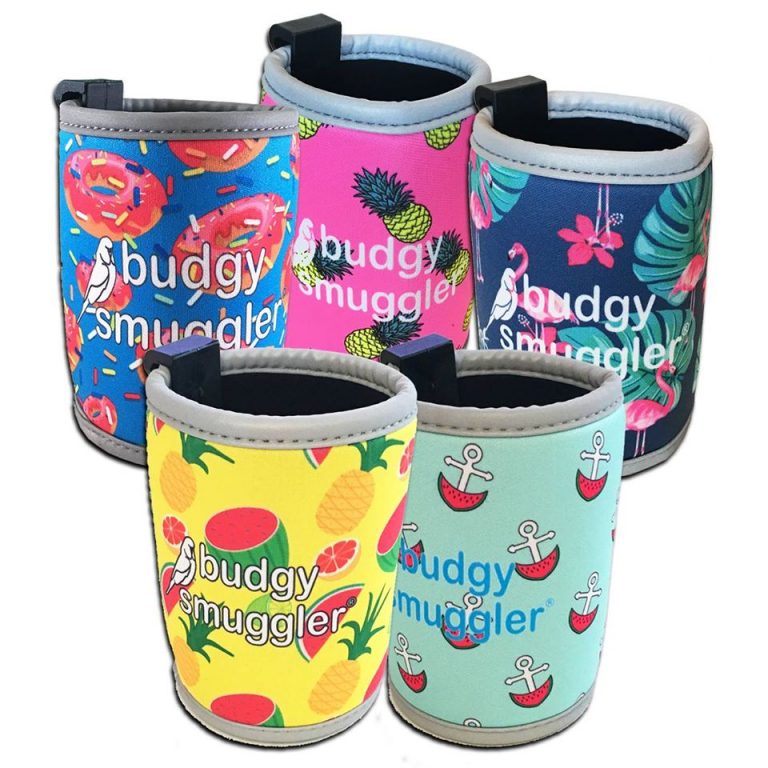 Government/Legal Influences
Budgy Smuggler adheres to key legal and government regulations ranging from environment and consumer protection, workplace health and safety (WHS) and industrial relations in their business operations. Further, Nathan explained that the various local councils they operate within regulate their pop-up stores. The brand is synonymous with an Aussie Summer and good times, but they make sure their pop-ups avoid promoting binge drinking culture as regulated by NSW State Government. Budgy Smuggler is 100% committed to their product and customers. They offer transparent shipping and returns information in line with Australian Consumer Law. They also offer worldwide delivery. Worldwide deliveries are obviously outside Australia and are therefore subject to local postal and customs laws, import duties or taxes which the business needs to comply with as well.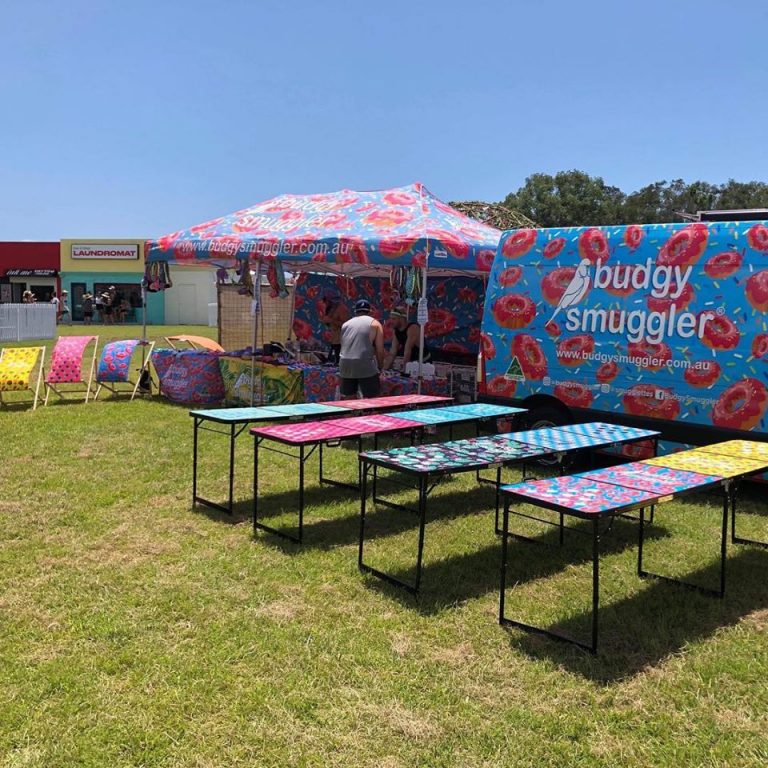 Society expects businesses to contribute to the community and behave ethically and responsibly. They expect businesses to operate with an awareness of environmental factors and community needs, opinions and attitudes. 'Chief Smuggler' Adam says, "I think small business should be giving back to their community because they're gonna be the people that look after you. It doesn't have to be money either, if you've got a cafe it could be letting people use the space, and then it makes it more of a kind of social hub as well. I don't think of giving to the community as a kind of charity thing, I think it's good for the business as well… There's a concept of paying it forward."
Nathan outlined the several community partnerships Budgy Smuggler are committed to:
Australia's Most Ordinary Rig competition – promoting positive body image

Artists collaborations – all artists receive royalties for their designs

Indigenous artist collaborations – supporting First Australians' artwork

AIME – Australian Indigenous Mentoring Experience

Waves of Wellness (WOW) – mental health organisation to help those doing it tough via surf therapy programs

Batyr – giving voice to the 'elephant in the room' by smashing the stigma around mental health and creating positive behavioural change for young Australians

One Wave – surf community raising awareness of mental health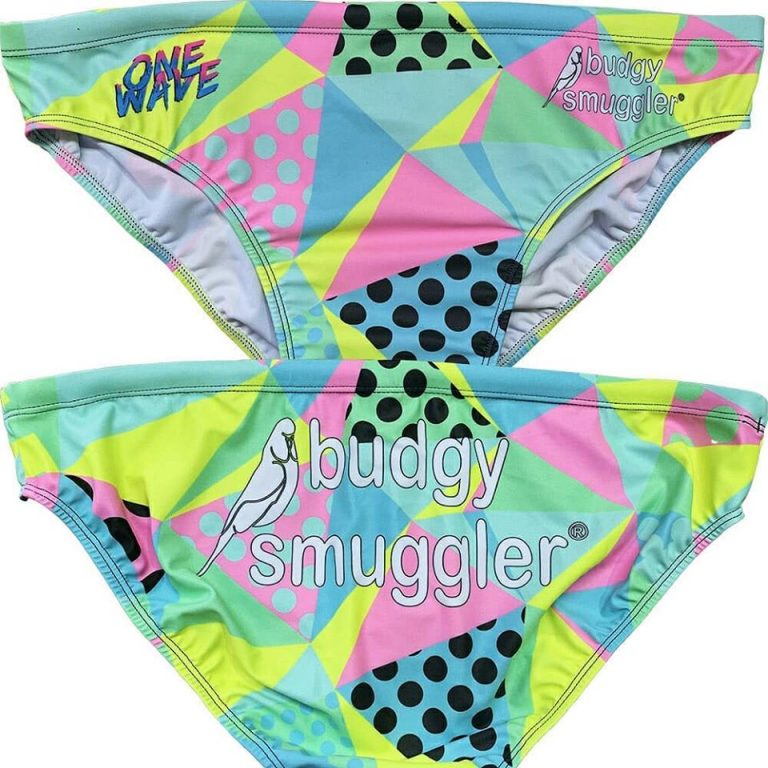 RUOK – suicide prevention charity reminding people to have meaningful conversations with people to save lives

Thank a farmer – drought relief for Australia's farming communities

Bushfire Relief – for the families of firefighters that tragically died in the recent fires

Soldier On – helps contemporary veterans and their families build successful futures

Who makes my clothes? – Australian made swing tags on swimwear for transparency

Love is Love smugglers – supporting LGBTQI+ communities

Movember – raising awareness for men's health issues
Consumers are getting smarter about what products they buy and the effects these products may have on the environment. Budgy endeavours to operate sustainably:
Shipping bags – supplied by world leader Better Packaging Co. Their black 'real dirt bags' are biodegradable courier bags with no toxic residues or micro plastics
Sublimation printing using environmentally friendly, water-based digital inks

No use of harsh chemicals

Discarded inks are disposed of correctly

All discarded paper is recycled

Currently teaming up with a textile waste recycling plant where off-cuts of fabric won't end up in landfill

Wire trays are used to reduce use of cardboard and plastic for inventory management
The number of competitors and the ease with which a business can enter a particular market influences the competitive situation. So who does Budgy call their competitors when asked? No-one. They see their competitor as the company they were yesterday. Nathan often describes their product as "swimwear not for swimming". This is another unique aspect of the Budgy Smuggler business. They have created a niche product in an existing market, allowing their product to compete against major online retailers like The Iconic. The fact that Budgy avoids wholesaling and outsourcing removes supply chain issues and maximises their profits, also improving their competitiveness.
Developments in technology result in increased efficiency, quality and productivity. Budgy has made significant investment in their production methods. In 2016 the business purchased two laser cutters. This was an expensive investment in leading edge technology at almost $100 000 each. As early adopters, Budgy have maintained a competitive advantage – there are currently only four of these machines in Australia and their investment has made them a world leader in swimwear manufacturing. Previously garments were cut by hand; the laser cutter has allowed the business to double their production and halve their cutting costs and their cutter, Wayne, now operates the laser machines. Budgy also relies on established technology to provide their customers visibility throughout the custom order process as they are emailed along the way.
In addition to improvements in production, the business has invested heavily in their website. Adyen, an e-commerce business, provides an all-in-one payments platform that allows Budgy to grow easily. It includes all popular payment methods such as Visa, MasterCard, American Express, PayPal and PoLi. Budgy are able to take payments from around the world using the same technology as some of the world's leading brands.
Budgy Smuggler also make use of social media as their marketing concept revolves around real customers promoting their products via Instagram and Facebook. Thanks to technological advancements, online marketing and the rise of direct-to-consumer business, Budgy Smuggler continues to lead the way.
What contributes to Budgy Smuggler's success?
For the first seven years of operation the business didn't make a profit. Nathan says what made it successful was the "undying belief of the owners that the business would make it because it takes time to be the movement". Nathan recollected an early offer from retail giant Myer only five years into the business, but had they taken the deal the company believes they most certainly would have failed. He says they employ a sustainable growth model over a 'get rich quick' approach.
'Chief Smuggler' Adam attributes some of the best business advice to MAMBO founder Andrew Rich. Adam said following this advice to "forget about trying to take over the world just now" switched the company's thinking. "We went from thinking outward to making sure that here in Australia we're a really well known and hopefully respected brand with a quality product, and now we'll open it up a bit wider". Another aspect of the business' success is their custom range. From early on, half of their pairs sold were custom swimwear made for individuals and teams around the world.
As Adam says, "the main thing that we've tried to do is just find something that people can identify with and become apart of." 'General Smuggling Manager' Brenden Hartmann adds that they're all mates in the company and enjoy what they do especially as they can see the results of their work: "We can see them getting made, we see them getting delivered. We've had the same manufacturers for over 12 years now." The process ends with handwritten notes from the orders crew (where all full-time staff began their careers) – their relationship with their suppliers and customers is extremely strong.
Adam's top tips for small business
Don't make cheap make well!

Forget about taking over the world. Start local and grow from there.

Give back to your community in any way.

Look after your local community, they will support you back.
From their beginnings as a group of mates having a laugh in their backyard, to selling more than 40 000 thousand pairs of swimwear all over the world each year, Nathan says they are very much still in the growth phase of the business. So what's next for Budgy Smuggler? 75 percent of Budgy's business is still menswear. They are continuing to improve the functionality and design of their women's Smugglettes and want to focus on this in the next few years. Some of their customers have been with the business for 5-10 years now and have created their own 'smuggling families' so the business is likely to start expanding both their children's swimwear range as well as accessories.
Budgy has hopes to open a second retail store or an experience store concept. However, this may have to wait as the company also considers operations in France. They recently launched a French Instagram account @BudgySmugglerFrance for French customers. Most importantly, the business will continue to focus on keeping all their customers as their #1 priority.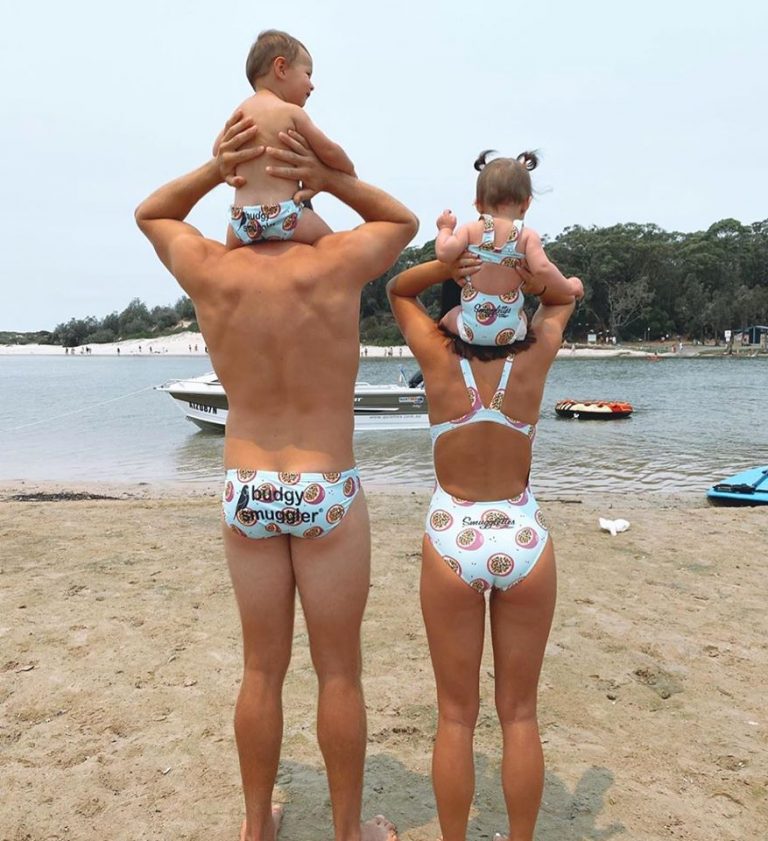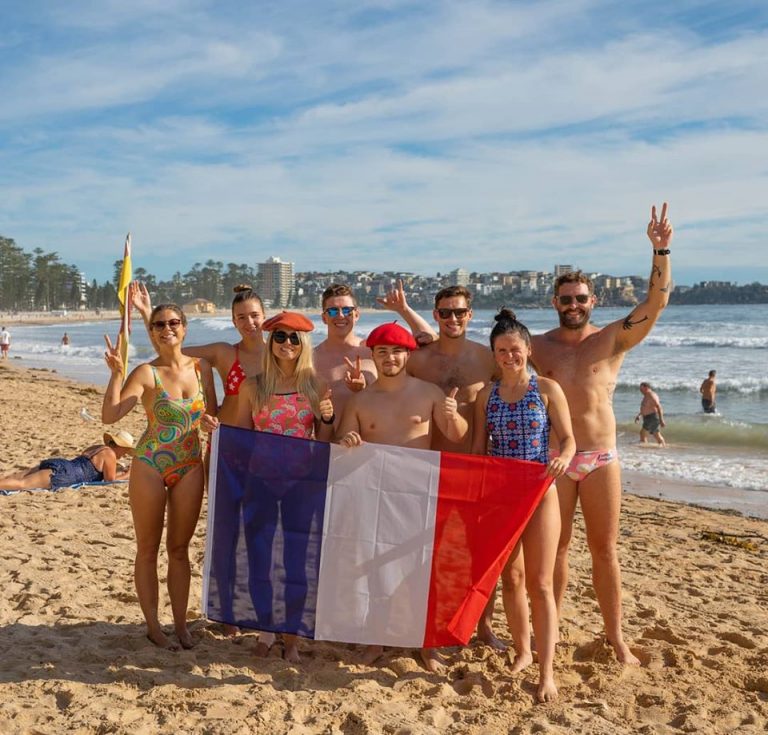 Literacy/ vocabulary
Define these terms used throughout the article in their correct business context:
SME, private company, business environment, internal influence, external influence, competitive advantage, lead time, outsourcing, niche product, leading edge technology, early adopters
1. Create a short company profile on Budgy Smuggler. Make sure to include the following information: Business name, owners, size, number of employees, location, industry, legal structure, reason for choice of legal structure and prime function of the business.
2. Go to the https://register.business.gov.au/helpmedecide link and read about the different business structures available. Do you think Budgy Smuggler has made the correct choice? Why or why not?
3. Go to the Australian Made website at https://www.australianmade.com.au/ and find out more about another manufacturer from the Australian Makers video series. Provide an outline of their business.
4. Describe the corporate culture at Budgy Smuggler.
5. Businesses human resources help them operate and create profit. Discuss Nathan's advice to "hire slow and fire fast".
6. More than half of Budgy Smuggler's business revenue is earned in summer in Australia. Recommend a strategy the business could implement to generate more regular sales throughout the year.
7. Explain some potential advantages and disadvantages if Budgy Smuggler were to increase their use of outsourcing to China.
8. Identify some of the government and legal regulations that Budgy Smuggler must comply with.
9. Explain how society has become an important external factor for small business.
10. Find the list of community partnerships Budgy Smuggler are committed to. Choose ONE to research, and provide a short description of what they do. Do you think they are a good partnership for Budgy Smuggler?
11. Recommend additional ways for Budgy Smuggler to operate more sustainably for the environment.
12. Part of Budgy Smuggler's success is their custom range. Go to the Budgy Smuggler website at https://budgysmuggler.com.au/ and outline how their custom design process works.
13. Explain potential challenges that Budgy Smuggler may face as they operate in the growth phase of their business life cycle.
14. Provide and justify a suggestion for where you think Budgy Smuggler should go next in terms of future directions.
Thank you to Nathan Linforth of Budgy Smuggler for his assistance in providing case study information about business at Budgy Smuggler.
References and further reading
"Australian Made." The Australian Made Campaign, www.australianmade.com.au/licensees/budgy-smuggler-swimwear.
"'Budgie Smugglers' Officially Added to Oxford English Dictionary." ABC News, 8 July 2016, www.abc.net.au/news/2016-07-08/budgie-smugglers-officially-added-to-oxford-english-dictionary/7580368.
"Budgy Smuggler Swimwear." Budgy Smuggler AU, budgysmuggler.com.au/.
Chapman, Stephen, et al. Business Studies in Action: Preliminary Course. John Wiley & Sons Australia, 2019.
"The Digital Fabric Printers." Sublitech, www.sublitech.com.au/.
"HOME – The Better Packaging Co. For a Zero Waste World %." The Better Packaging Co., www.betterpackaging.com/.
Hernon, Nancy. "How To Prepare To Go Global." Forbes, Forbes Magazine, 10 Oct. 2018, www.forbes.com/sites/forbesnycouncil/2018/10/10/how-to-prepare-to-go-global/#5107c9fb707a.
Hickey, Marianne, et al. Cambridge Preliminary Business Studies 4th Edition Pack (Textbook and Interactive Textbook). Cambridge University Press, 2017.
Hopkins, John L. "High-Tech Shortages Loom as Coronavirus Shutdowns Hit Manufacturers." The Conversation, 18 Feb. 2020, theconversation.com/high-tech-shortages-loom-as-coronavirus-shutdowns-hit-manufacturers-131646.