External exam focused articles
Up-to-date periodicals since 1987
Access to back issues in one platform
Articles from researchers and practitioners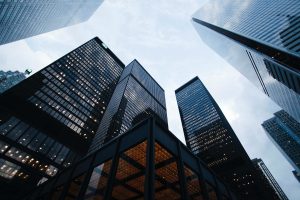 Busidate contains articles, comments and information on a range of business related issues such as business operations, marketing, finance, employee relations, human resource management, technology in the workplace, and ethical practices, incorporating business case studies. Busidate is designed for teachers and students of Business Studies and Business Management.
See More »
Up-to-date Content
Leading Authors
Flexible Access
Service & Support
Up-to-date Content
We publish articles throughout the year based on concurrent events for the selected subject areas. Each article offers an in-depth analysis of the subject matter, hands-on application, student activities and links to external resources relevant to the topics. The analyses in the articles go beyond the textbooks; however, scopes of the resources are consistent with the HSC, VCE, QCE, SACE, WACE and the TCE curriculum.
Leading Authors
Flexible Access
Service & Support
How does subscription work?
Ordering
Setup
Resource Management
Ordering
The ordering is done online. Click here to visit the ordering page. Then, please select the products to add them to the cart. Then click the cart from the top right-hand side of the page to check out. To receive an invoice, select the 'receive invoice' option when selecting payment methods. You will be able to add the purchase order number in the 'notes section if required.
Setup
Resource Management
MATILDA ROBERTS
Newtown High School of the Performing Arts
DR. JOHN HAWKINS
Senior Lecturer, Canberra School of Politics, Economics and Society
DAVID HAMPER
Deputy Principal, Malek Fahd Islamic School
ASSOCIATE PROFESSOR LAURENCE MACIA
The University of Sydney
MANUELA CALLARI
PhD, Science and Medical Writer
DR ANGELA SPENCE
Senior Lecturer, Curtin University
DR KAREN JOYCE
Senior Lecturer, James Cook University
DR SANTOSH JATRANA
Associate Professor, Deakin University
RACHEL O'NEILL
Newtown High School of Performing Arts
NATALIE PARLETTA
PhD, Science Writer
DR DAVID TUFFLEY
Senior Lecturer, Griffith University
THE HON MICHAEL KIRBY AC CMG
DR ANNE MACDUFF
Senior lecturer, Australia National University
XU ZHANG
Juris Doctor, Graduate from the University of Melbourne
PROFESSOR SPENCER ZIFCAK
Australian Catholic University
DR TIMOTHY CROWE
Nutrition Scientist
NICOLE MURPHY
Dietitian & Nutritionist
DR JACKSON FYFE
Deakin University
DR. ANDREA MOSLER
Specialist Sports Physiotherapist, La Trobe University
JOLENE MANFORD
Business writer
V VAN MAANEN
Newtown High School of Performing Arts
MS S LEOTTA
Newtown High School of Performing Arts
PROFESSOR TONY MAKIN
Griffith University
DR WILLIAM JACKSON
Independent Environmental Consultant
PROF PETER WHITEFORD
Australian National University
PENNY WILSON
ANU College of Science
ZOE NICHOLSON
Director and Senior Dietitian
RITA PRINCI-HUBBARD
Principal Psychologist
AROSHA WEERAKOON
The University of Queensland
AMBER OWEN
Principal Psychologist, Mindful Pathways
PROFESSOR KEVIN MARKWELL
Southern Cross University
ASSOCIATE PROFESSOR VIVIEN HOLMES
Australian National University
SARAH DASH
Postdoctoral Research Fellow, Ontario Tech University
FAY KARPOUZIS
Deakin University
DR KIRRILLY THOMPSON
Adjunct Senior Research Fellow UniSA Business
ASSOCIATE PROFESSOR KAREN MURPHY
UniSA
DR JANETTE YOUNG
Lecturer in Health Sciences, UniSA
ASSOCIATE PROFESSOR MARK ANTONIOU
The MARCS Institute for Brain, Behaviour and Development, Western Sydney University
JOSEPH CHEER
Adjunct Research Fellow, Monash University
ASSOCIATE PROFESSOR AMY MAGUIRE
Newcastle Law School
ANNEKA FERGUSON
Senior Lecturer, Australian National University
TRACEY MYLECHARANE
ANU College of Law
PROFESSOR BRUCE RASMUSSEN
Victoria Institute of Strategic Economic Studies
DR JANE O'SULLIVAN
Honorary Senior Fellow, School of Agriculture and Food Sciences, The University of Queensland
PETER CURSON
Emeritus Professor, Macquarie University
DR GRANT KLEEMAN
Honorary Fellow of Macquarie University
DR BRENDON HYNDMAN
Charles Stuart University
MARGARET CASTLES
Director Clinical Legal Education, The university of Adelaide
MS KELLIE TOOLE
Law School, The University of Adelaide
DR SKYE SAUNDERS
Honorary Associate Professor, Australian National University
DR CHRIS MCGRATH
Higgins Chambers
ASSOCIATE PROFESSOR KAREN MURPHY
University of South Australia
EVELYN VOLDERS
Senior Lecturer, Nutrition Dietetics & Food, Monash University
DR PIA WINBERG
Chief Scientist, Venus Shell Systems
STEPHANIE OSFIELD
Health journalist
DR CHRISTINA M POLLARD
University Associate, School of Public Health, Curtin University. Adjunct Researcher, School of Public Health, Curtin University.
DR DOROTA ZARNOWIECKI
Research Fellow, School of Population Health, University of South Australia
DR MARK J LOCK
Australian Research Council Discovery Indigenous Research Fellow
NICOLE SENIOR
Accredited Practising Dietician and Nutritionist, Professional Nutrition Services, Sydney NSW
JENNIFER BROWNE
Public Health Nutritionist, Victorian Aboriginal Community Controlled Health Organisation.
PROFESSOR ALASTAIR NICHOLSON
Honorary Professorial Fellow , The University of Melbourne
GREG ROBERTSON
Fair Work Ombudsman Director
KHANH HOANG
Associate Lecturer in the ANU Migration Law Program , ANU College of Law, Australian National University
ALISON DOECKE
Counsel, Crown Solicitor's Office, South Australia
DR PETER CURSON
Professor of Population and Security at the University of Sydney and Emeritus Professor of Medical Geography at Macquarie University
EMMA L. BURNS
Fenner School of Environment and Society, The Australian National University, Canberra.
BOB BIRRELL
Bob Birrell was founder of the Centre for Population and Urban Research at Monash University. He is currently the Chairman of The Australian Population Research Institute and the Joint Editor of the demographic journal People and Place.
NICK HUTCHINSON
Geography Educator and Writer, Macquarie University
CLEO WESTHORPE
Teacher of Geography, 
Melbourne Girls Grammar
DR ANTHONY STOKES
Senior Lecturer of Economics, Australian Catholic University
DR MATTHEW BECK
Senior Lecturer in Infrastructure Management Institute of Transport and Logistics Studies, Business School University of Sydney