THE BIG BUSINESS OF BISCUITS
Matilda Roberts, Business Studies Teacher
Newtown High School of the Performing Arts
From Mint Slice to Monte Carlos, Saos to Shapes and Tiny Teddies to the classic Tim Tam, it would be un-Australian not to have tried at least one of these biscuits in your lifetime. With every shop worth a penny stocked full of these Aussie staples, it is nearly impossible to grow up in Australia without encountering the famous brand responsible for bringing us the snacks we have relied on for over a century; Arnott's.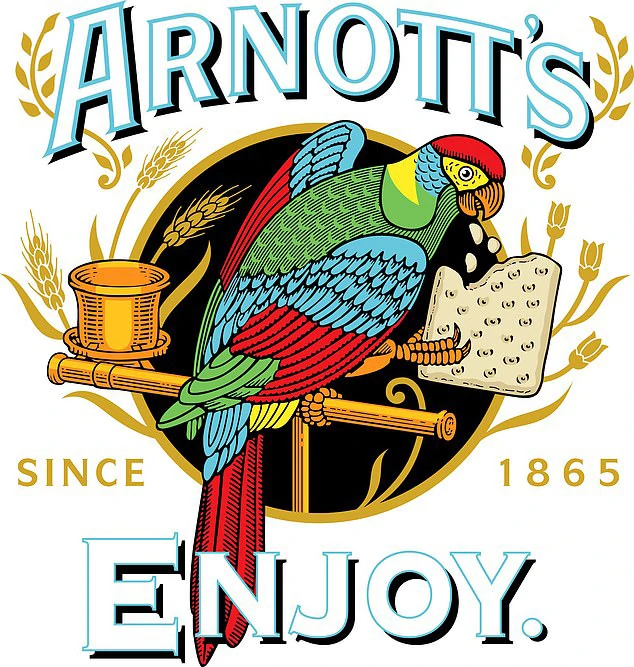 Established in 1865 by William Arnott, this biscuit business owned and operated their first bakery in Newcastle by 1875. Initially, Arnott's biscuits were enjoyed by Newcastle locals. Later, they began shipping by sea and eventually by land all the way to Sydney and other Australian cities in their iconic red trucks donning the famous parrot logo. Now, Australia boasts three Arnott's factories (Sydney, Adelaide and Brisbane), churning out a whopping 537 million packets of biscuits each year. With 95% of Australian households containing Arnott's products, their popularity begs the question: how is Arnott's capable of providing Australia and more recently, the international community, with billions of biscuits year after year?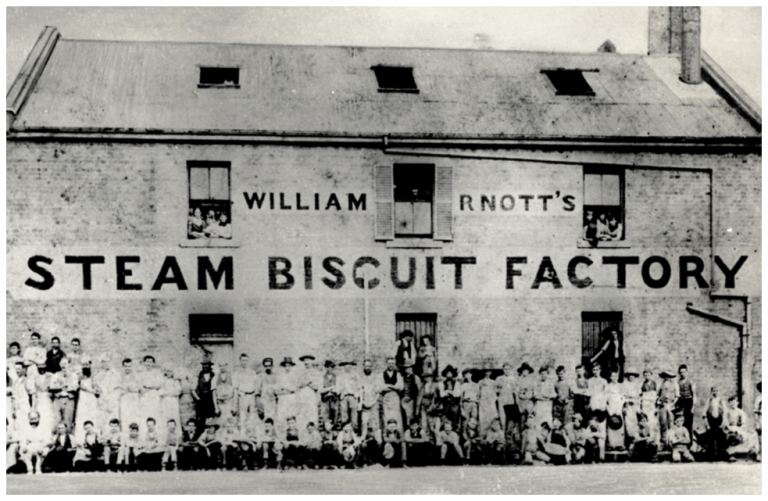 Figure 2: 1st Arnott's bakery in Newcastle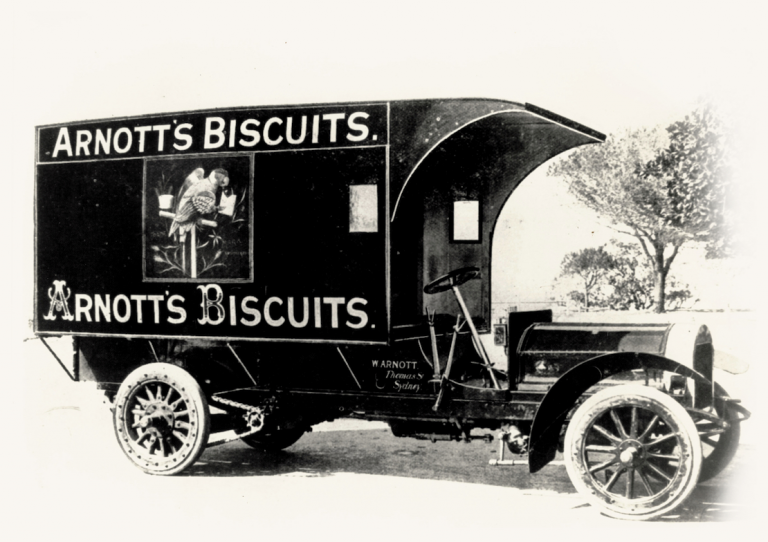 Figure 3: Original Arnott's Truck
Arnott's' Sydney bakery was first established in 1894 in Forest Lodge. Deciding that they required access to a railway line, they later purchased a 6.5-acre block of land in Homebush (1906), building a bakery there the following year. By 1997, they relocated to Huntingwood in Sydney's west, where they now operate 24 hours a day, 7 days a week.
Figure 4: Arnott's Sydney Huntingwood bakery
The operating system in any business is used to transform inputs into outputs. For a manufacturing company like Arnott's, this means sourcing raw materials and using a combination of technology and human resources to create their outputs, which is a range of over 120 sweet and savoury biscuits. The main transformed resources that go into Arnott's' products are flour, sugar, butter, chocolate, raising agents and shortening. The ingredients that go into making Arnott's biscuits are just as important as the people and technology needed to measure, mix, cut, form, bake and package them.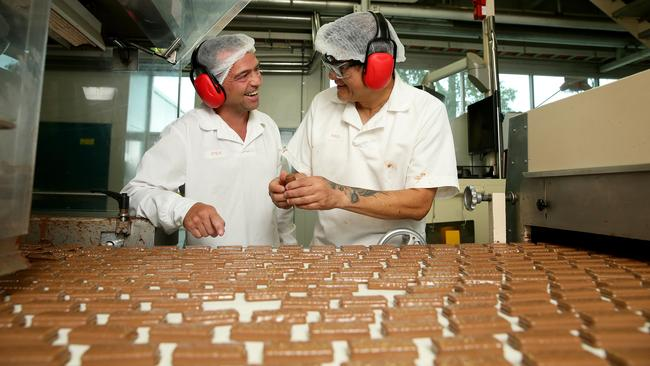 Figure 5: Arnott's Operators overseeing the production of Tim Tams
Each year, Arnott's spends more than $500 million on raw ingredients from Australian farmers. The Huntingwood bakery is responsible for producing a large portion of Arnott's' total biscuit output each year. The raw ingredients needed for their products arrive at their bakery via specialised trucks specifically created for the purpose. The frequency of ingredient deliveries received by the Huntingwood bakery ranges from daily for main ingredients such as flour, sugar and chocolate, up to 6-weekly, for the minor ingredients such as raising agents, natural flavours, colours and more.
Transformed resources are resources that are changed in the operations process, and in the case of manufacturers like Arnott's, these include materials and information.
The principal ingredient for Arnott's is flour, which they source typically from the state in which the bakery is in. For the Huntingwood bakery, their flour is grown in The Riverina and Liverpool Plains in NSW. The wheat is delivered to Picton, where it is milled and then to the Huntingwood bakery, roughly a 1-hour drive away. When the flour arrives on site, it is stored in large silos. The department responsible for managing new shipments of ingredients until they are needed for production is called "Stores".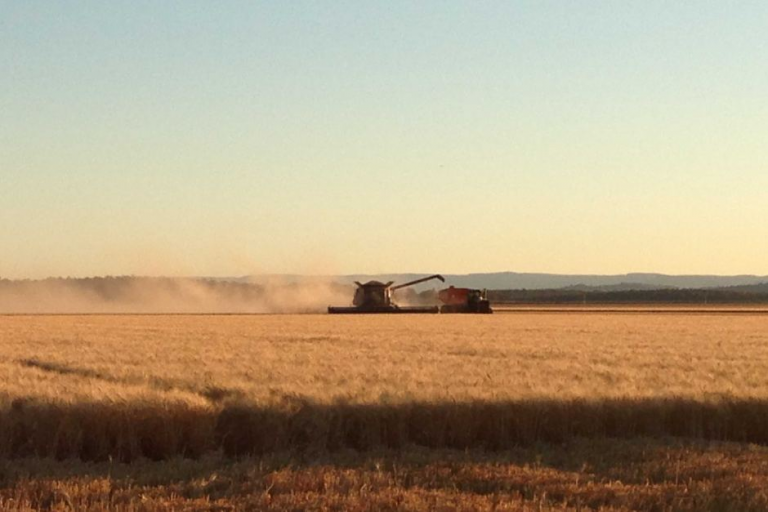 Figure 6: Wheat fields in Liverpool Plains NSW
Flour is a fickle ingredient, and its quality changes season to season. When Arnott's receive flour, they also receive information about the properties of that flour. This information influences adjustments to recipes. For example, if a batch of flour is particularly dry, they have the knowledge to increase water quantities in the upcoming batches.
Another source of external information the business receives is consumption data provided by supermarkets. For example, if the Huntingwood bakery receives information that a particular grocery store is running low on Jatz (which are best sellers around Christmas time), then the bakery will begin manufacturing more of this product.
Figure 7 & 8: Arnott's products boxed and ready to be sent off to supermarkets
Arnott's also has access to industry data that is updated daily, enabling them to generate trend reports to understand what consumers want, what they're buying and what biscuit trends are emerging. Arnott's also receives information from their flavour suppliers regarding up-to-date trends and advice on what flavours they should be investigating. 
Arnott's rely on many transforming resources to make their products. Transforming resources are those resources that are used in production to change the other resources in the operations process. These include human resources (staff) and a range of established and leading-edge facilities, machinery and technology. The Huntingwood bakery produces Tim Tams, Jatz, Classic Shapes, Vita Weat, Mint Slice, Chocolate Monte, Scotch Finger, Chocolate Scotch Finger, Chocolate Butternut Snap, teeVee Snacks, Cracker Chips, and more. This wide range requires multiple production lines in order to produce the quantity and variety needed to satisfy Australia's hungry population.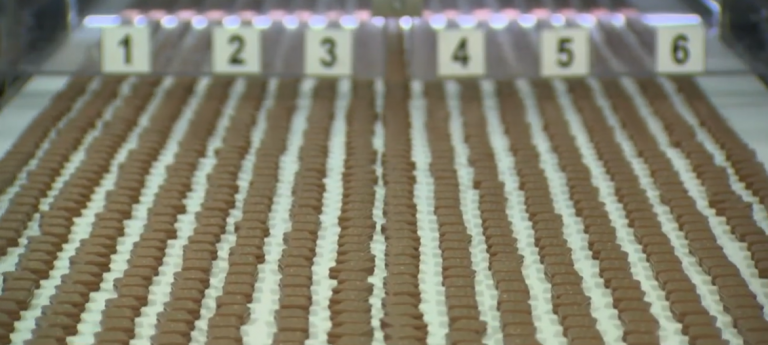 Figure 9: Tim Tams on the production line
The Huntingwood bakery is made up of 5 production lines. Production lines are separated into sweet and savoury. This is due to the fact that different biscuits require highly specialised equipment. For example, on the chocolate line, there is a 'chocolate enrober', which is a constant curtain of melted chocolate that the biscuits travel through to be coated. Additionally, on the chocolate line, there is a robot with many arms that pick up individual Tim Tams and puts them in their plastic trays.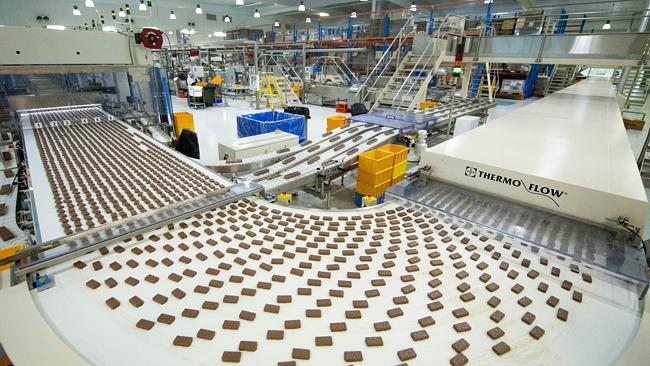 Figure 10: The Tim Tam line at the Huntingwood Bakery
Each production line includes all the different equipment needed to automatically manufacture and package a biscuit. Just like making biscuits at home, this includes mixing, forming (rolling and cutting), baking, cooling, extras (flavours/sprinkling) and then packaging.
One key specialisation that is a part of Arnott's' internal operations is the packaging. Each production line is fitted with the correct machines and resources (plastic trays, boxes, individual foil bags etc.) needed to package each product.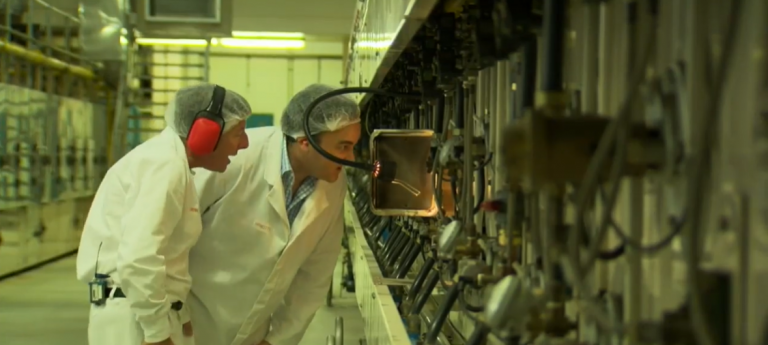 Human resources, in the form of operators, play an essential role in overseeing the operations process and ensuring that all equipment is working correctly and efficiently. Operators are placed on each production line at key points where manual inspections or supervision of equipment is required. Efficient task design is utilised through the division of labour and specialisation of the workforce to allow operators to work efficiently on a small range of tasks. As an example, each production line features an operator at the mixer who mixes the biscuit dough and ensures it is made within specification. 
The operations department at Arnott's Huntingwood bakery follows a classical management approach. There are production lines in which the product moves (not the machine) to increase efficiency; labour is divided into specific roles, and operators and machines are specialised tasks. 
Arnott's takes their inputs (transformed and transforming resources), and through the operations process, they create outputs. An important aspect of any transformation process is the value added to the raw materials or transformed resources, where all the ingredients are combined together to create a final product of greater value, such as a packet of Tim Tams. For Arnott's, the transformation process is strictly monitored, with tests conducted along the way to ensure quality, time and cost efficiency.
The Influence of the Four Vs: Volume, Variety, Variation and Visibility
Being a large business, volume is an important factor in Arnott's' operations. The Huntingwood bakery produces biscuits on a large scale, and manufacturing at this large scale reduces cost through economies of scale. However, there are many challenges with operating at volume; the stakes are high, and if something goes wrong on the production line and it is out of operation for a period of time, the cost of the lost production is significant. As well, minor annoyances when making biscuits at home, such as the dough sticking to the rolling pin, become major industrial challenges at scale. Hundreds of kilos of dough can quickly build upon the rollers, requiring lots of intervention and costing precious time.

Figure 13: Variety- Just some of the biscuits Arnott's makes
The Huntingwood bakery makes a select portion of the Arnott's range, however, they produce them to a high-quality standard and in massive quantities. This bakery alone produces more than 2000 Tim Tams a minute!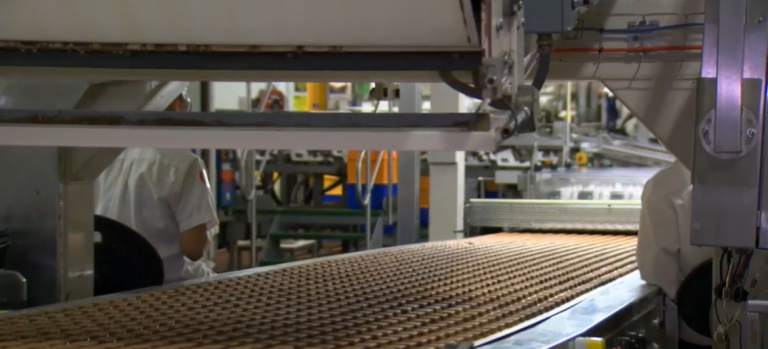 Figure 14: Tim Tams on the production line at Huntingwood bakery
Variety refers to the range of products a given business produces. For Arnott's, their variety is huge, with over 120 different types of biscuits on offer. To accommodate this, the bakery rotates on 8-hour shifts, and one line will make one biscuit for each 8-hour period. There is a thorough cleaning and change over the process when switching biscuits which is an important quality control step. The various Arnott's factories operate on a variety of operation and maintenance patterns, up to 24/7 operations with time allocated for maintenance.  
Throughout the year, demand for different types of biscuits fluctuates. This is called "Variation in Demand". Arnott's must adjust their operations processes to accommodate for what their consumers want. The production schedule is adjusted regularly to meet demand around Australia. If demand for Tim Tams increases, they include more Tim Tam' shifts' in the rotations outlined above. Approaching peak seasons such as Christmas, the production lines run over time multiple months in advance, building up a stockpile to ensure ample supply.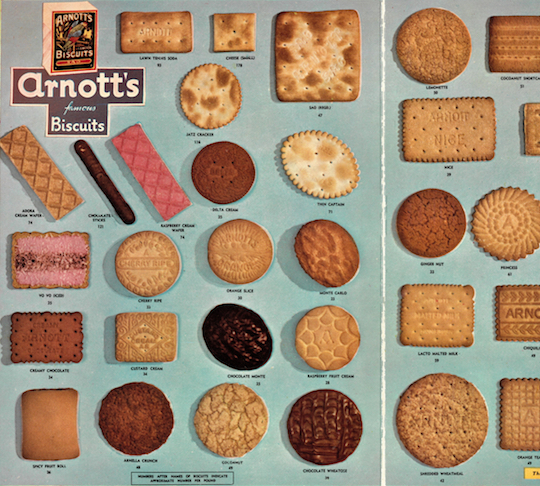 Figure 15: Some original Arnott's Products
Visibility is also important in the operations process. For any business, customers need to be able to provide feedback as their preferences shape what a business produces. Arnott's considers the people who eat their products the consumer, whereas the supermarkets they sell to are their direct customers. Arnott's is a very consumer focused brand. They want to produce the best quality biscuits based on what their consumers are interested in eating. Arnott's has a "Consumer Contact Centre " that is responsible for taking calls from consumers relating to product feedback, ensuring high visibility. 
Sequencing and Scheduling
Sequencing and scheduling is an important aspect in any business's operations. Scheduling at Arnott's is based on consumer demand. This scheduling is carried out in multiple stages. First, a high-level schedule is developed, outlining which products are in high demand and the window within which they need to be produced. This is passed on to site management, who then produce a final schedule with each biscuit allocated to specific shifts. This step involves considerations such as running allergen products at the end of the week to allow cleaning over the weekend.
At the Huntingwood bakery, Arnott's utilises a range of Computer-Aided Design (CAD) and Computer-Aided Manufacturing (CAM). For example, CAD and CAM are used in the development of new cutters for new shapes of biscuits. The Vegemite Shapes released in 2018 with their Australian shape were designed and manufactured on-site at the Huntingwood bakery using a scrapless cutter (the design tessellates, meaning there is no waste). Another interesting piece of leading-edge technology that Arnott's uses are biscuit image recognition that detects the biscuit colour to see whether it is within their targets.
Figure 16: Arnott's' Tiny Teddy rotary moulding machine
Monitoring, Control and Improvement
Monitoring, control and improvement are achieved through a variety of measures. Every packet of biscuits that leaves the bakery is weighed to ensure proper net weight for consumers. Transporters and shipping companies also want to make sure that the gross weight is in line with the agreed amount, as they pay fees based on truck weight. Every packet of biscuits also passes through a metal detector to ensure safety.
One aspect of Research and Development within operations is improving the way they manufacture existing products. This may include different ways to measure different properties of the biscuits that are important (moisture content, size, density) or new technologies to apply shapes flavouring in a more uniform way.
Outputs are the result of the business' efforts in the transformation process; they are the final good or service a business offers to its customers. For Arnott's, their outputs are of course, biscuits, but they are also focused on providing exceptional customer service. Arnott's customer relations team is responsible for categorising and tracking consumer feedback that can be utilised in operations management to make improvements. Arnott's receives less than 15 customer contacts per million packets of biscuits sold, which is a testament to the fact that their outputs are of very high quality.
At the Huntingwood bakery, the team strive for "Operational Excellence", measured through their main performance objectives of quality, speed and flexibility. The staff responsible for overseeing the operations process are particularly focused on the KPIs of product quality, production volume and production waste.  
Quality, Speed and Flexibility
Metrics for quality include the consistency of the products, flavouring and size. The quality of the product packaging is also assessed. At Arnott's, they check the quality of the seal, that printing lines up, and that date and production codes are printed correctly.
Speed is determined by the amount of operational time taken on the production lines, the time required to clean production lines and the time required to change over the lines for a new product.
Finally, being flexible in production is critical. The Huntingwood bakery rarely changes production schedules. However, if a delivery is late, they may need to adjust to another product to minimise dead time.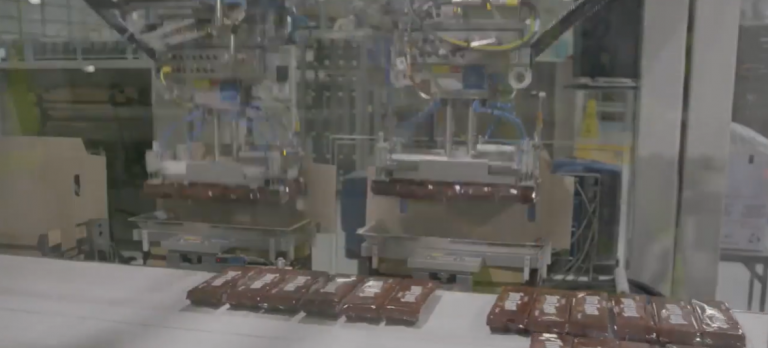 New Product Design and Development
At Arnott's, there are two types of new products; brand new products such as the "Cracker Chips" range released in 2019, and product adaptations (variations of original products) such as the "Krispy Kreme Doughnut teeVee snacks" released this year. There is a dedicated Product Development team at Arnott's that follows a rapid schedule of new product development. This is essential to maintain their competitive advantage, to keep their consumers engaged and interested year-round as well as to attract new consumers.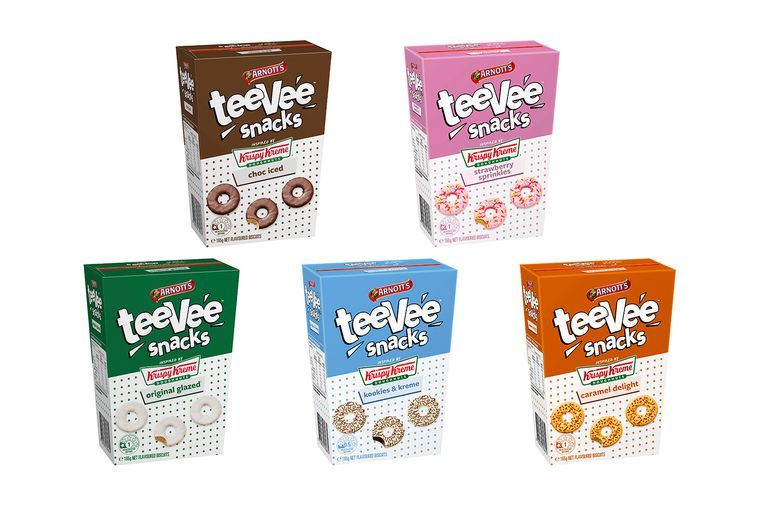 Figure 18: New Arnott's products- Krispy Kreme teeVee snacks released 2021
Supply chain management is responsible for managing the flow of supplies, from logistics and sourcing raw materials, right through to distribution. Arnott's applies strict requirements with the remaining shelf life of the products that appear on supermarket shelves in order to maintain the best quality of Shapes, Tim Tams and other biscuits through to consumers.
Outsourcing refers to the procurement of external providers to perform business activities. Arnott's has an internal maintenance team, and spare parts needed for common problems are also kept on-site to allow for quick fixes. However, if it is a big problem with a machine, they may outsource specialised help from the Original Equipment Manufacturer (OEM) of that machine. The design and manufacture of biscuit cutters are also done in-house. This improves turnaround and guarantees satisfaction with equipment and outputs.
At the Arnott's Huntingwood bakery, they follow a "First in First Out" (FIFO) approach to inventory management. This means that their oldest stock (first in) is released first (first out)- fresh is best! They follow this approach as a "Last in First Out" approach (LIFO- meaning the most recently made products are released first) would result in the old stock being kept in warehouses becoming unfit for sale. With such a large range and complex distribution network, a "Just in Time" approach is not viable. It is a balancing act for Arnott's where they need to have sufficient stock in the warehouse to draw from at short notice if demand spikes, but they also cannot afford to have too much spare stock sitting around spoiling.
Quality management refers to a business's efforts to ensure the dependability, integrity and safety of its products. At Arnott's, quality is a top priority, as represented in the company's slogan; "There is no substitute for quality". Arnott's have various measures in place to control, assure and improve the quality of their biscuits.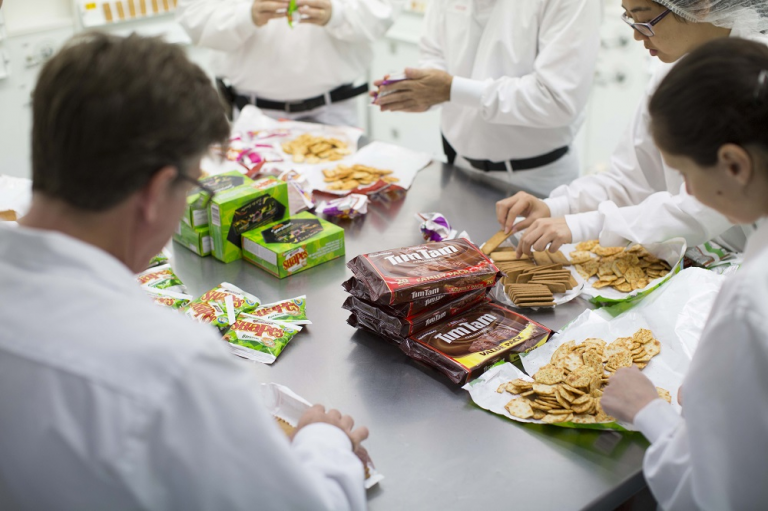 A Quality Assurance team regularly takes samples of biscuits from the production lines to perform quality assurance tests. Arnott's also controls the quality of their products through inspections at various checkpoints to look for defects.
Arnott's is an agile company that is always investigating new technologies for new biscuits as well as seeking to improve existing methods of operations. They are constantly exploring machine upgrades for more efficient manufacture. Arnott's wish to maintain their gold standard of consumer satisfaction, and to maintain their quality products they require quality machinery and equipment. Finding ways to improve transforming resources such as facilities and equipment is very important for Arnott's.
From humble beginnings to an international brand, there's no doubt that Arnott's' popularity has been able to withstand the test of time. The past, present and future success of this big biscuit business, however, is determined by a highly skilled, adaptable and efficient operations process, one that is capable of meeting Australia's insatiable demand for their best-selling bickies. There's no slowing Arnott's; the production lines responsible for bringing us Tim Tams, Shapes and Mint Slice Ar-nott stopping anytime soon.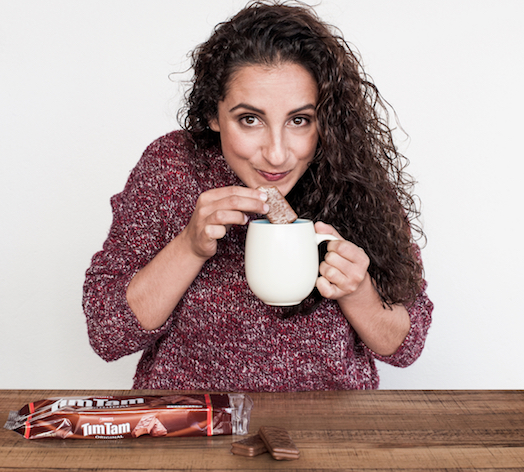 Figure 20: Happy consumer enjoying a Tim Tam Slam
Special thanks to Matthew Wilson, Associate Director R&D Product Technology, Harvey McGeorge, Process Engineer and Chelsea Lahav, Corporate Communications Manager of Arnott's Group for their time and contribution.
1. Using examples from Arnott's, define the following terms: Inputs, Materials and Outputs.
2. Distinguish between transformed resources and transforming resources.
3. How does technology help Arnott's in the transformation phase of operations? 
4. Identify two benefits and two disadvantages of the use of robotics on biscuit production lines.
5. How do the information Arnott's receive help shape operations?
6. Explain the benefits of the task design of the production line at Arnott's.
7. Create a flow chart of the operations process at Arnott's. 
8. How does Volume, Variety, Variation in Demand and Visibility influence operations at Arnott's?
9. What are Arnott's' key performance indicators (KPIs), and why do you think these are important for a large business in the secondary industry? 
10. Justify Arnott's choice to have an internal maintenance team rather than outsourcing this service.
11. What is Arnott's approach to inventory management, and why do they take this approach?
12. Explain the importance of quality management and assurance at Arnott's. How do they control, assure and improve the quality of their products?
13. How do Arnott's operations strategies help them maintain their competitive advantage?
14. Using an example, explain the interdependence between operations and marketing at Arnott's.
15. Discuss the balance between cost and quality in the operations strategies at Arnott's.
16. Google "market reports food industry" and click on the 5th link (food market research reports and industry analysis- www.marketresearch.com).  https://www.marketresearch.com/Food-Beverage-c84/Food-c167/ Have a read through their website and make a shortlist of a few market reports this company offers. How could these market reports help businesses in the food industry (like Arnott's) improve operations to maintain their competitive edge?