SEXUALITY AND SEXUAL DEVELOPMENT
Manuela Callari, PhD, Science and Medical Writer
Sexuality is a complex thing to navigate when you are a young person. The first experiences of your sexuality often happen in complete isolation and can bring up confusing feelings.
Starting to explore your sexuality is an essential part of development because it helps you get to know yourself and the way you interact with the people around you.
It comes with all the other changes going on during adolescence – physical, social and emotional – that might feel confusing and intimidating. But going through this process of self-exploration is important to get to know your sexual identity and feel comfortable with it.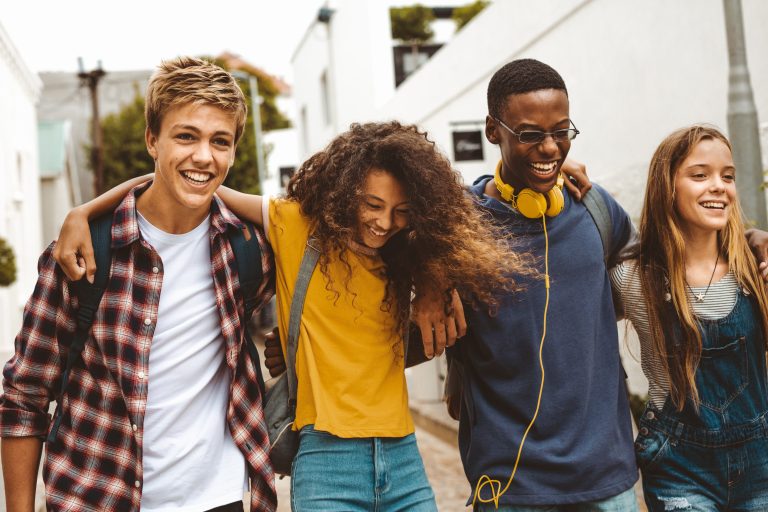 Figure 1: A lot of changes take place in the teenage years, including the development of our sexual identity.
Sexuality isn't just about sex
There is a big difference between sexuality and sex. Sexuality is about who you are attracted to, or who you are feeling romantic feelings for.
As you grow up, you start becoming more independent from your family and more interested in spending time with your friends. Friendships become more intimate and might eventually end up in romantic relationships.
But it is also normal to have no interest in romantic relationships until later in life. You might choose to focus on schoolwork, sport or other interests.
Sexuality is about how you feel about your changing body and image. It's about making healthy decisions about your own body. It's about understanding and expressing feelings of intimacy, attraction and affection for others. It's about developing and maintaining respectful relationships.
Understanding sexual behaviour, sexual attraction and sexual identity
As you become more familiar with your sexuality, you may start experimenting with sexual behaviour. But not all relationships include sex.
As you mature emotionally and socially, the way you engage with other people starts to change. You might want to explore ways to express love and affection, and you might be curious to explore adult behaviour.
Some people are sexually attracted to people of the opposite sex. Some are attracted to people of the same sex. And some are bisexual, which means that they can be attracted to both sexes.
But sexual attraction and sexual identity aren't the same. People who are attracted to the same sex might or might not identify as gay, lesbian or bisexual.
There are many different types of sexual identities, and it can take time for people to figure out what is right for them. All are perfectly normal and part of the broad range of human experiences.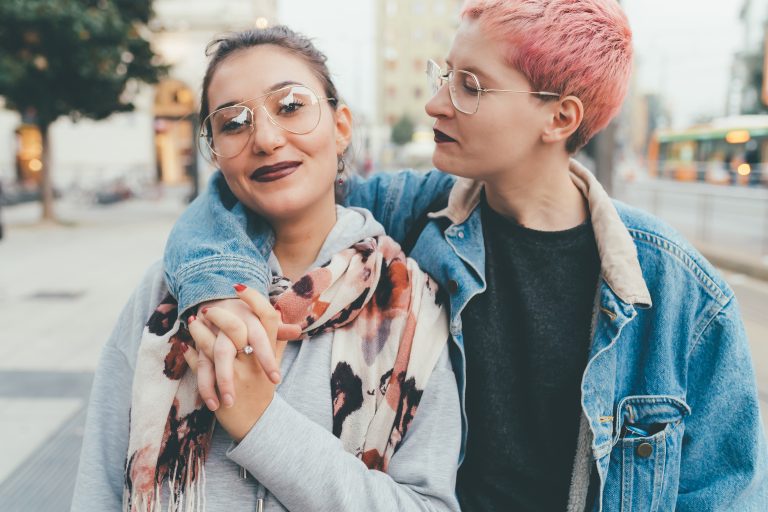 Gender goes beyond male and female definition. Some people don't identify with the gender they were assumed to be at birth based on their physical and sex characteristics.
Sex and gender are different things. Sex refers to your physical characteristics, such as genitals or facial hair. In contrast, gender refers to your sense of who you are – a guy, a girl, or something else.
Some gender descriptions are:
Cisgender. Cisgenders are those who identify with the physical and sex characteristics they were born with.
Transgender. A transgender person generally has a gender identity or gender expression that differs from their sex assigned at birth.
Gender diverse, gender fluid and non-binary. Some people's gender identity isn't simply man or woman; rather, they identify with a range of gender characteristics that feel comfortable for them.
Do people choose their gender?
You've probably learned that people with XX chromosomes are female, and people with XY chromosomes are male. But as we saw earlier, physical and genetic characteristics don't always match with our gender identity.
Researchers in different disciplines such as genetics, neuroscience, physiology and psychology are trying to understand how gender works.
Epigenetics is giving us a glimpse of it. Epigenetics is the study of how the activity of DNA – genetic material in all our cells that programs who we are – can radically and permanently change even though the sequence stays the same.
DNA is a long, string-like molecule that winds up inside our cells. There's so much DNA that it gets tangled into knots. It turns out that the shape of these knots affects the instructions the DNA carries. Scientists have also discovered that external factors change how those DNA knots are formed. For example, when something traumatic happens, stress hormones flood our brain. They don't affect the sequence of DNA, but they do change the shape of the knots.
When a fertilized egg grows into a baby, thousands of DNA decisions happen as embryo cells develop into blood cells or heart cells, for example. These decisions happen at different times during pregnancy because different parts of the body develop at different stages.
Scientists have discovered that the precursor genitals transform into either female or male during the first trimester of pregnancy, while the precursor brain transforms into female or male during the second trimester of pregnancy.
So the current hypothesis is that sometimes the precursor genitals transform one way, but the precursor brain transforms the other way. This means that people who are born with female sex characteristics may identify themselves as male and vice versa.
Figure 3: Gender can get very complicated, and some people might have the body of one gender and the mind of another.
Importance of open communication
Exploring your sexuality may be a confronting, confusing and lonely journey. But your sexuality is a crucial part of who you are, and it is very important that you reach out to your family, friends or teachers if you are struggling through this process.
Starting a conversation on the topic might not feel comfortable at first. You could use everyday opportunities to start a conversation; for example, if you see something relevant on TV or hear something on the radio.
Don't be afraid to ask questions about things you don't know, and don't be scared to say that you need help navigating this new realm.
Contraceptive methods, a shared responsibility
Because a romantic relationship is made up of two people, it is both partners' responsibility to ensure that you have safe sex and use appropriate contraception.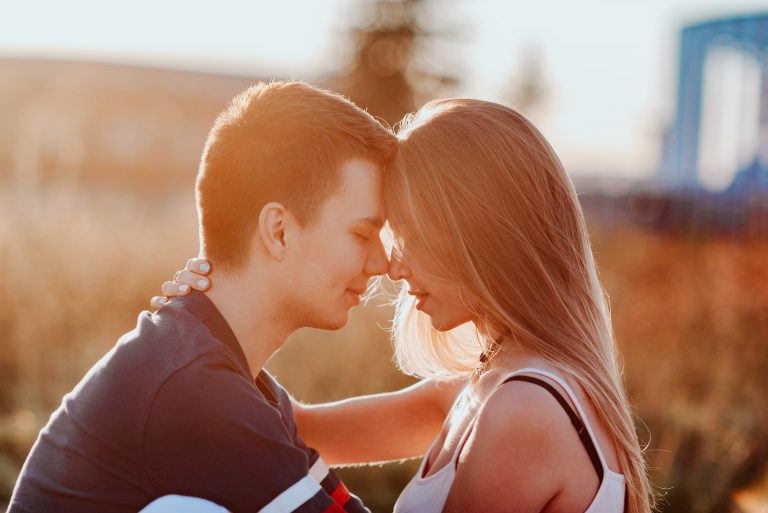 There is a perception that it's the girl's responsibility to think about contraception to avoid an unplanned pregnancy. But contraception isn't only about preventing pregnancies, it's also about avoiding sexually transmitted infections (STIs), and applies to any gender.
There is a big misconception that oral sex is safer in terms of preventing unplanned pregnancy and STIs. While it's true that choosing oral sex instead of vaginal sex will avoid an unplanned pregnancy, oral sex does not eliminate the risk from STIs. STIs like herpes, chlamydia and gonorrhoea, for example, can be spread from skin-to-skin contact.
Condoms are the only form of contraception that can prevent STIs, and, if used correctly, they can also avoid unplanned pregnancies.
If you are sexually active, you may want to discuss contraception methods with a health professional to figure out what is the best option for you.
Is masturbation unhealthy?
You may have heard many myths around masturbation, and wonder whether it is something you should not do. While masturbation is very intimate, it does not have to be a taboo topic. Masturbation is not unhealthy, and it is entirely your choice whether you want to do it or not.
Different people find different things erotic, but generally, masturbation is when you touch or stroke your genitals to become aroused. It is a way to explore your own body and can help you understand your sexual feelings.
Important stuff to remember
Everyone experiences their sexuality in their own way and at their own time. There is no one size fits all when it comes to sexuality. Everyone goes through a different process of self-exploration, and for some can take longer than others to get to know their own sexuality and feel comfortable with their feelings.
Do not undermine or dismiss others' journey. If someone identifies with a gender that differs from their physical appearance, respect their journey and allow them to express themselves however it feels most comfortable to them.
If someone comes out as gay to you, for example, saying something like "I already knew that you were gay" dismisses that person's own journey. Respect that person's own process, and feel proud that they feel comfortable enough with you to share something so intimate.
You have always the right to say "no". You have the right to control what happens to your body, no matter how old you are or what kind of relationship you are in. You have the right to say no at any point, even if you have already started to have sex with someone, you can always change your mind. It is never ok to feel uncomfortable in a relationship or to feel pressured into doing anything that doesn't feel right.
1. Why is exploring your sexuality an important stage in your development?
2. What's sexuality about?
3. What's the difference between sexual behaviour, sexual attraction and sexual identity?
4. What is gender?
5. Why we can no longer restrict genders to male and female?
6. In pairs, talk about your personal boundaries and how interacting with the people around you may be changing.
7. Who is responsible for safe sex and contraception in a romantic relationship?
8. In pairs, discuss some aspects of your self-exploration journey you are struggling with. Can you find solutions together?
9. In pairs, discuss why you think masturbation is such a taboo topic
10. What are the most important things you should always remember?
Bascom, Gavin D., Karissa Y.Sanbonmatsu, and Tamar Schlick.2016."Mesoscale Modeling Reveals Hierarchical Looping of Chromatin Fibers Near Gene Regulatory Elements." The Journal of Physical Chemistry. B 120 (33): 8642–53. https://doi.org/10.1021/acs.jpcb.6b03197.
Clements.2018. "What's the Difference Between Sex and Gender?" Healthline.October 10, 2018. https://www.healthline.com/health/sex-vs-gender.
Grinkevich, L.N.2012. "[Epigenetics and long-term memory formation]." Rossiiskii Fiziologicheskii Zhurnal Imeni I.M. Sechenova 98 (5): 553–74.
Kranz, Georg S., Andreas Hahn, Ulrike Kaufmann, Martin Küblböck, Allan Hummer, Sebastian Ganger, Rene Seiger, et al.2014. "White Matter Microstructure in Transsexuals and Controls Investigated by Diffusion Tensor Imaging." The Journal of Neuroscience: The Official Journal of the Society for Neuroscience 34 (46): 15466–75. https://doi.org/10.1523/JNEUROSCI.2488-14.2014.
Savic, Ivanka, Alicia Garcia-Falgueras, and Dick F.Swaab.2010."Sexual Differentiation of the Human Brain in Relation to Gender Identity and Sexual Orientation." Progress in Brain Research 186: 41–62. https://doi.org/10.1016/B978-0-444-53630-3.00004-X.
https://www.getthefacts.health.wa.gov.au/
https://ideas.ted.com/what-teens-really-want-to-know-about-sex/
https://www.ted.com/talks/emily_f_rothman_how_porn_changes_the_way_teens_think_about_sex/transcript