GIG ECONOMY NEXT LEVEL
HOW THE "SHUT IN" ECONOMY WILL BECOME THE NEW NORM AND WHY IT ISN'T SUCH A GREAT GIG FOR ALL
Jolene Manford, Management Consultant, Auckland, New Zealand
The gig economy has become an inherent part of the Australian workforce. But as supply and demand for services are being increasingly matched via a smartphone app, the gig economy is giving rise to a "shut in" economy, and the Coronavirus pandemic is expediting that change.
There are two disparate types of gig workers: knowledge-based and service-based, at opposite ends of the pay scale and with very different working conditions. People were already finding fewer reasons to leave their homes, but the pandemic has meant service-based gig workers are now the lifeline for those confined to staying at home. With fewer options, less protection, and poorer working conditions, service-based workers are the silent heroes keeping society running as they cater to the on-demand needs of the dependent "shut in".
The concept of a gig economy first gained traction around the time of the 2008-2009 financial crisis. With significant job losses, people were forced to take up opportunities for temporary work wherever and whenever they could. The work was described as flexible "gigs", a term that had typically been associated with the likes of musicians and comedians previously. Once the global economy healed, the notion of engaging in gigs for income didn't fade. In recent years, creating income from short-term tasks has stopped being viewed as a desperate way to make ends meet, and is now considered a flexible and respectable way to earn a living. It's not uncommon for people to engage in multiple different gigs at a time or as a supplement to permanent part-time or full-time employment, and more importantly, people are engaging in gigs by choice. Gig work is now so commonplace, it is often not consciously identified as being a form of work that is different.
It's been predicted that the gig economy will supersede traditional nine to five employment within the next ten years. In fact, by 2030, gig workers are forecast to make up at least 50 percent, and potentially up to 80 percent, of the American workforce. Of course, consistent with almost every other aspect of life, the growth has been facilitated by technology. An exponential increase in the number and range of digital platforms means that more everyday services are being performed as gigs, from car cleaning and ride sharing, to legal advice and tuition. The services are being performed "on demand" as people request them.
It's almost unconceivable that only five years ago, there was little sign of the gig economy taking off in Australia. In June 2019, Queensland University of Technology, the University of Adelaide, and University of Technology Sydney jointly conducted a survey of 14,000 Australians for the Victorian government inquiry into gig economy participation. Little had been known about the size or characteristics of Australia's gig workforce, or the challenges within the sector, prior to the study. It is the largest published survey on the sector to date.
The survey confirmed that a wide variety of work is being delivered through digital platforms, including web design, writing, computer programming, skilled trades work, odd jobs, deliveries, driving, and care work. Of the people surveyed, 7.1 percent said they use a digital platform for work, or have done so in the past 12 months. It also revealed that people living in major cities are more likely to have done platform work than those in regional areas; New South Wales has the highest level of gig economy workers (7.9 percent) followed by Victoria (7.4 percent).
Participants identified connections with 100 platforms, and around one third revealed that they are working on multiple platforms. Although the five most common platforms are Airtasker, Uber, Freelancer, Uber Eats and Deliveroo, many claimed to notice a new platform springing up every day
Not all Australia's gig workers are Australian
The survey shed some light on the profiles of Australia's typical gig workers. They are more likely to be males aged between 18 and 34 (with women half as likely to engage in gig work as men). They are also more likely to be students, temporary residents, people from culturally and linguistically diverse backgrounds, and people with disabilities. While 15.5 percent admitted they rely on their income from gig work and consider it "essential for meeting their basic needs", a further 24.3 percent reported being less reliant on gig work, describing it as an "important part of overall income, but not essential". The gig workers who were surveyed reported being highly satisfied with the flexibility, but acknowledged that the work comes with some pitfalls. The obvious downside is the lack of job security, and some workers are more affected by lower pay, unsafe working conditions, unfair dismissal, and less health cover than others.
Different ends of the (pay) scale
There are two main segments within the gig economy: knowledge-based and service-based. The workers sit at different ends of the pay scale and can range from senior executives working as independent management consultants to delivery drivers working for companies such as Uber.
A recent report by McKinsey found that knowledge-intensive industries and creative occupations are the largest and fastest-growing segments of the gig economy. Interestingly, McKinsey's intensive study of 65 gig workers revealed that regardless of age and occupation, these workers admitted feeling personal, social, and economic anxiety as a result of not having the cover and support of a traditional employer. Since the risk shifts away from organisations and on to the individual, many reported being worried about unpredictable schedules and finances. However, they also claimed that their independence was a choice, and that despite the drawbacks, they would not give up the benefits.
With the growth in knowledge-based gig workers, there is a rising trend for gig workers to be gig economy customers themselves. In fact, knowledge-based workers have a reducing need to leave the house as service-based workers deliver meals, groceries and washed laundry, and provide other on-demand services. When these two disparate segments of gig workers operate simultaneously it gives rise to a newly emerging sector, the "shut in" economy.
It's undeniable that the shut in economy has steadily been on the rise. However, in 2020 this way of functioning has proven instrumental. The Coronavirus pandemic has suddenly forced large segments of the population to self-isolate or quarantine, and the service-based gig workers have ultimately become the lifeline for those confined to their homes.
Figure 2: Essential workers providing the essentials
Companies that had not already embraced remote working have been forced to make provisions for knowledge-based employees to work from home. Companies, big and small, have trialled "dummy runs" using dynamic collaboration software, before launching into full remote working mode. Tech giants Google, Twitter, Apple and Microsoft were amongst those that made international headlines, while in Australia, companies such as Vodafone, Cisco (IOS company) and Clayton Utz (law firm) were some of the first to follow suit.
Naturally, companies and individuals that have already embraced remote working will cope with the transition better. But for many, flexible working had merely been a contingency plan up to this point – or even a recruitment strategy or HR policy that wasn't commonly put into practice. The pandemic uncertainty and propensity for social distancing may change that.Working from home may no longer be a contingency, but the only way to ensure business continuity for the foreseeable future. At the very least, the pandemic has sped up the work from home movement. But thinking big picture, it's likely that previous estimates of gig work expansion are actually conservative, and the shut in economy becomes the new norm.
Since its emergence, the pandemic has highlighted some of the issues for one group of gig workers in particular – those providing driving and delivery services. They undoubtedly provide an essential service, by getting people to where they need to be, and delivering meals and groceries for home-bound workers so that the economy (and society in general) can keep going.These workers do not have the opportunity to work from the safety of their homes, and their livelihoods are at risk if they scale back work.It seems unfair that these unlikely heroes are also the ones most vulnerable.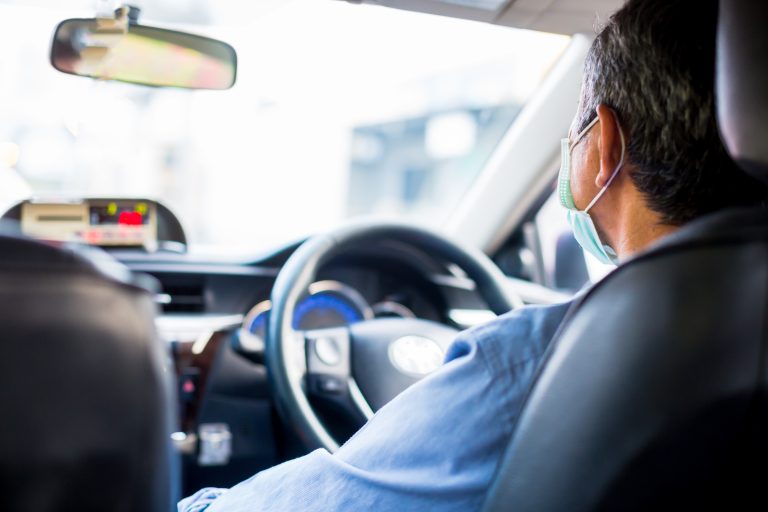 Many of the workers have expressed that they have little connection to their employer and have received very little communication or support on how to navigate the pandemic. They have voiced concern that by coming into contact with members of the public, they cannot protect their own health. Furthermore, without paid sick leave entitlement, they may have to keep working if they feel unwell, risking the spread of community transmission. Many of the workers are in Australia on temporary visas, and are not typically eligible to access Medicare.
The Transport Workers' Union (TWU) recently called for Uber to offer workers statutory sick leave and health cover, as well as practical basics, like hand sanitiser.It also urged Uber to suspend its rating system during the virus outbreak so workers weren't penalised for taking steps to protect their health.
Under work health and safety laws, employers are required to ensure the health and safety of those in the workplace, which typically includes casual employees and contractors. But gig workers fall into a grey area; it is still unclear what specific obligations gig economy companies owe their workers during this health crisis. Meanwhile, companies continue to benefit from the work these people do, without the responsibility.
The Victorian government inquiry already emphasised that gig work is an area that needs regulating. Now the Coronavirus pandemic has added a new layer of complexity.In the meantime, delivery workers will likely carry on, but hopefully a little less silently as they support a post-pandemic society that's even more shut in.
1. Use the information in this article, as well as your own knowledge and research, to answer these questions.
2. List three examples of knowledge-based gig work and three examples of service-based gig work.
3. The gig economy is often confused with the "sharing or collaborative economy". Briefly describe the difference and provide an example of the sharing or collaborative economy.
4. Select either the knowledge-based or service-based gig economy and discuss why there may be gender differences within the sector.
5. There are fewer gig workers in regional areas. Suggest possible reasons for this (make sure to cover both knowledge-based and service-based segments).
6. Explain how knowledge-based gig work is advantageous or provides opportunities for workers who may ordinarily have restrictions or be marginalised in the traditional workforce.
7. Traditional types of jobs are diminishing, particularly entry level jobs. Discuss how this could impact Australia's workforce long term.
8. The Coronavirus pandemic has directly contributed to large scale job losses. List three industries or types of jobs (besides medical and pharmacy workers, supermarkets and delivery drivers) that are unlikely to be impacted by unemployment (or even experience higher than usual demand).
9. The article discusses how the Coronavirus pandemic is likely to fast-track a remote working movement. Thinking about learning, discuss how you think it could affect remote learning long-term.
10. Identify some of the disadvantages of a shut in economy on knowledge-based workers and on society in general – you could do this as a mind-map and use it for a class discussion.
11. Apart from regulating the gig sector, how could the Australian government acknowledge the risks that delivery drivers (and other workers providing essential services) are taking during the Coronavirus pandemic?
Literacy/ vocabulary
Read through this article and highlight important business concepts or words you don't understand. Create a glossary of terms and definitions from these words, in their correct business context. You should consult your textbook and/or an online business dictionary.